AntiFreeze.NET - the network connection monitoring and diagnostic tool. The main goal of the application is to permanently monitor network connection and issue notices when something go wrong. Any of the diagnostic tools can be launched by a few mouse clicks.
AntiFreeze.NET will require no attention until you need it or something happens.
Features:
Connection quality monitoring and showing it graphs in real time.
Gathering statistics of network traffic and connection quality.
Fast and easy network information obtaining (DNS, UPnP devices and others).
Tray icon style interface which doesn't clutter up your taskbar.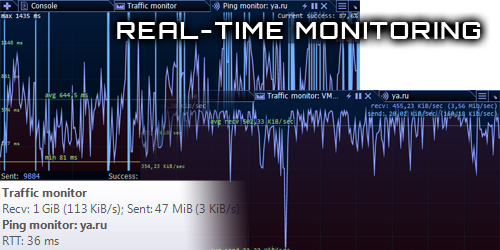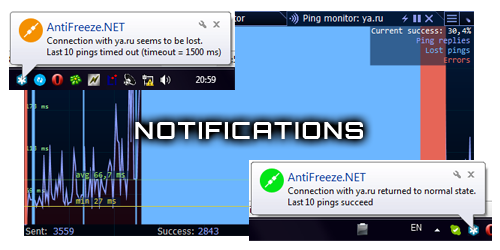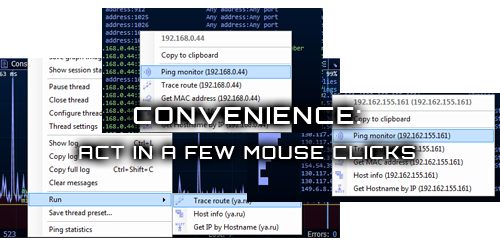 ---